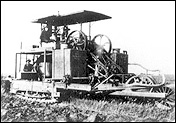 The Original 'Caterpillar' Tractor - designed in 1906 by Benjamin Holt, was steam powered and the first successful track-type tractor which used the 'skid' steering method.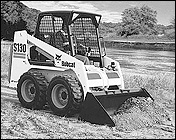 The Bobcat is a common skid steering vehicles used today in the construction industry.
Check out Jennifer Clark's amazing models and fully working BobCat here.